Since it's launch in 2010, Instagram has moved away from displaying a reverse chronological feed and refocused on giving users content that they want to see. The ever-evolving platform now centres around an algorithm which is said to encourage 'meaningful engagements. Today we delve into what this means for your social media strategy, along with Instagram's latest changes and further developments on the horizon for one of the world's most used social apps.
How Instagram's Algorithm Works
Algorithms for social media apps like Instagram are something of mystery, but based on what we know and see, as well as information the business chooses to publicly share, we can make educated guesses as to how they work and what they prioritise.
Instagram has stated that there are three main factors that determines which posts will take priority on a user's feed. Rather than showing everything in the order it was posted, the algorithm now centres around tailoring feeds to the user and their needs, taking into account the below factors:
Interest – This is based on how much Instagram feels a user will hold an interest in a post based on their previous behaviour and actions with similar content within the app
Recency – Despite the tailored aspect, newer posts take priority on a user's Instagram feed over older posts, albeit the order is still less guaranteed
Relationship – The content that displays also determines the relationship that the user holds with the content creator. For example, do the two profiles mutually follow one another? Is it a business profile? How often does the user like and comment on their posts? The stronger the relationship, the higher the post will appear on a user's Instagram feed.
Other factors which will affect what takes priority on a user's Instagram feed, but appear less important in the Instagram algorithm include Frequency (Time between previous visits), Following (How many accounts users follow and the 'mix' of content that can be shown) and Usage (Time spent on the app.)
The less time spent, the harder Instagram will work to prioritise displaying the content they feel will be most valuable to the user
The Importance of Engagement on Instagram
Understanding how Instagram's algorithm works is one thing, but this has made it increasingly important for business pages to generate what is referred to as 'meaningful engagements' to achieve social media success.
The algorithm ensures that users are spending their time well on the app by showing them content that will keep them scrolling, but how they engage with posts will determine what they are shown.
For Instagram, the more content that users see and like, the longer the user will spend using the app so it makes sense for the app to favour good quality content creators.
For the user, this means that they get to discover more content they enjoy, and will follow and engage with more brands and users on the platform.
So with this in mind, how can businesses benefit from this? First, we need to understand what constitutes as a 'meaningful engagement'.
What are 'meaningful engagements' on Instagram?
Meaningful engagements can be defined as any engagements which show a 'meaningful' genuine connection or relationship between the user and the content creator.
Naturally, we as brands create content with the hopes that it will be seen, be liked and shared, but as social media has evolved, how users engage with our content has also changed.
For starters, the need for authentic engagement can effectively deter old-school spam activity such as fake followers, spam-mail, bots and automated comments.
Similarly, as content creators, we don't want to share content that users simply scroll straight past, nor content that generates 'immeasurable' engagement i.e. reactions outside of the screen.
If users see a post they really enjoy, they now have endless ways to show that they appreciated it, and each type of engagement has unseen value attached to it. A 'Like' is an obvious engagement metric, but may hold less weight than say, a comment or reshare which involves a higher level of reactivity.
These engagements are more meaningful because users are taking action. For example, 'saving' a post is considered highly valuable as an engagement, because it shows that users liked a piece of content so much that they have intent to re-engage with it at a later date.
Instagram now has multiple engagement functions which provide an indicator that our content is resonating with, and encouraging reactions from audiences. Think likes, comments, reshares, saves, tagging, direct messages, story reactions, post shares and more. With the introductions of stories, Instagram Live and Reels, there are now even more ways for us to react with this content and for us to measure its success!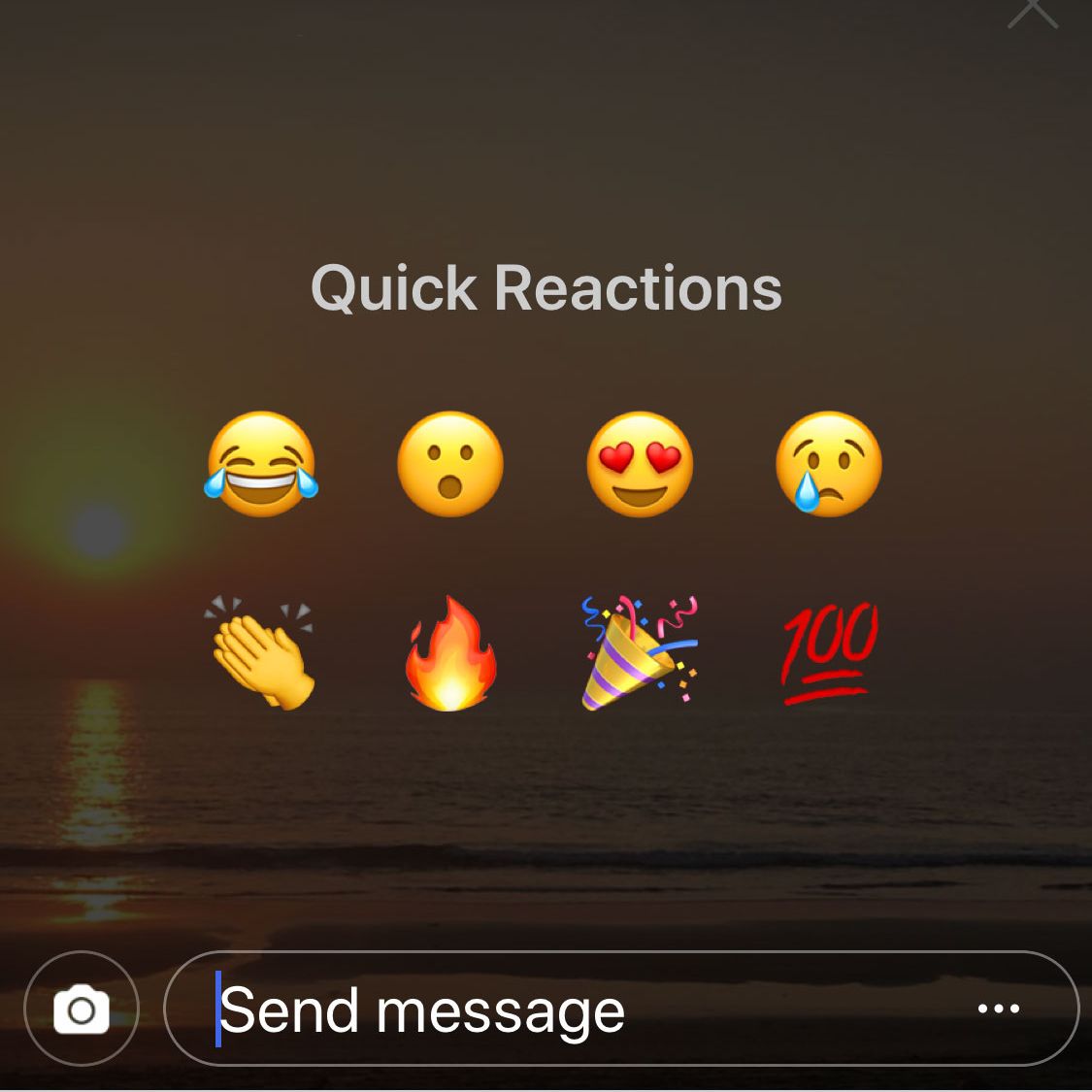 How to Generate Meaningful Engagements
The short answer to this is to create great content that your audiences will love – but we know it's not that simple! There are however elements to be mindful of when creating your content strategy that will encourage user engagements.
Understand your audience and what they like to see
Use your account analytics to figure out what content works and what doesn't, as well as what days and times work best for engagement
Include calls to action within all of your content such as suggesting people share their views in comments, or share your post to spread the message
Create content that relies on engagement. Instagram stories now have functionality to include polls, questionnaire's, 'Ask me Anything' responses, emoji reacts and direct messages so that users feel more compelled to interact. Competition style posts also encourage these types of engagements by asking users to share, repost and comment to enter.
Video content is said to receive the highest levels of engagement, generating an average of 150 comments
Consider content that provokes a strong reaction through visuals and clear messaging. Remember that content which provides something fresh and new or is cool, interesting and funny will be more likely to instil a reaction – strong reactions lead to engagement!
The Challenges of Instagram
With an ever-evolving platform, it's also worth considering some of the roadblocks that can stand in your way to achieving meaningful engagements from your followers.
In February 2021, Instagram explore the option of removing the ability to reshare feed posts to Instagram stories, following some research on how to improve their platform. While there is no indication of whether this is here to stay, it does make post sharing more difficult and will impact brands.
There has also been talk in the influencer and brand communities around the impact of shadow-banning. This is seemingly another way that Instagram is tackling 'spammy' content and engagement as it essentially 'hides' or restricts the visibility of user content from the community without their knowledge.
This is often content that is in minor breach of Instagram's community rules, but doesn't violate the terms enough to receive an outright ban.
Often shadow-banning is attributed to the improper or overuse of hashtags across multiple posts (as this can appear spammy); particularly hashtags that have been banned or already deemed inappropriate.
As many content creators rely on hashtags to ensure that their content is seen more widely outside of their followers, shadow-banning can have a detrimental effect on your brand. The key is to avoid repetition of the same hashtags, over-posting within a short space of time and switching up content, to avoid appearing 'spam-like'.
With this in mind, if you are executing great content, with strong messaging that your audiences love, all you need to do is ensure that you're able to adapt to app changes and your engagement is sure to follow!
What do you think about Instagram's favouring of 'meaningful engagements' – is it more of a help or a hindrance for brands? Let us know what you think!
This post was created on 30th March 2021
Under the category Blog