Digital PR is having a big moment in marketing right now. An effective marketing strategy that can both boost brand awareness, popularity and improve your SEO; Digital PR takes the principles of PR that we know so well, and applies them to digital content. As Digital PR was one of the key SEO trends mentioned in our recent blog, we wanted to explore exactly why brands should be using this in their marketing campaigns. Our PR and Communications Manager Nicola explains how Digital PR can work for you…
Digital PR can have a big impact on your brand, and the industry has grown hugely within the last year. In January Google's John Mueller said that it was as critical in Tech SEO in some cases!
You may have noticed the term being used much more frequently and are wondering how it works and how it differentiates from PR. In short, Digital PR has the same objectives as a PR campaign, but very different tactics and metrics, tailored to help grow your organic visibility.
Traditional PR vs Digital PR
When we think of traditional PR, we think of generating brand awareness through press coverage, radio and TV. Traditional PR's will leverage strong relationships with journalists when pitching a story, and those stories will gain valuable coverage that gets brands noticed and in front of the right people.
Digital PR on the other hand, shares roots with SEO. Google has stated many times that site rankings are related to the number of high-quality links to your website. Over time, the approach to gaining these types of links has evolved to utilise PR approaches and content marketing tactics to gain backlinks from online publishers, as well as sweet, sweet coverage.
The key difference however, is that Digital PR relies on the creation of strong, engaging content that has a unique hook which makes journalists want to share it. Instead of paying for links and placements or pushing through the traditional channels for coverage, those links are earned through the creation of interesting content.
How Does Digital PR Work?
Rather than waiting for a 'story' to emerge, Digital PR's create them. This involves developing a piece of content which could be anything from a straight-forward article or press release with a unique angle to an in-depth survey, video, data visualisation, infographic and interactive content. This might be around a topic directly relating to your brand, or something broader that will have wide audience appeal.
This is then outreached to targeted influential media contacts who – if you're lucky – will provide a link back to your content and/or website. If the content is also optimised, this allows Digital PR and SEO to work hand-in-hand to improve your visibility.
The effectiveness of Digital PR relies on creating content that people will find interesting and shareable so much of this is about generating your own opportunities rather than waiting to have something to talk about.
What are the benefits of Digital PR?
The most obvious benefit is the chance of getting your brand mentioned and linked to from credible industry publications and local news sites that your target audience will read. However, it also provides a great opportunity to potentially see your brand mentioned in top-tier national titles which are seen by much larger audiences.
As Google values high quality, relevant backlinks as a ranking factor, Digital PR can boost the SEO of your website making it more visible for organic search, and in the long-term could impact conversions, sales and brand loyalty.
Another strong benefit is that Digital PR provides a more tangible way to measure the success of your campaign. Digital PR provides metrics in the form of increased backlinks, online mentions, social shares, referral traffic, organic uplift and improved rankings, as well as softer metrics such as brand awareness.
And last, but definitely not least, Digital PR makes your brand stand out. It should come as no surprise that demonstrating your brands' knowledge and expertise through an impactful piece of content can get you noticed for all the right reasons.
How Other Brands Are Doing It
Here are a few great examples of how other brands are doing it…
Daily Routines Of Famous Creative People
This is a long-time favourite example with Digital PR's and for good reason. This graphic by Visual Capitalist outlining the routines of different famous creatives in history is a great example of telling a story with data visualisation.
Most Popular Takeaway Choices Around The World
Relevant to everyone's interests right now, this campaign by MoneyBeach used publicly accessible Google Search data to find out what the top choice of takeaway was across the globe.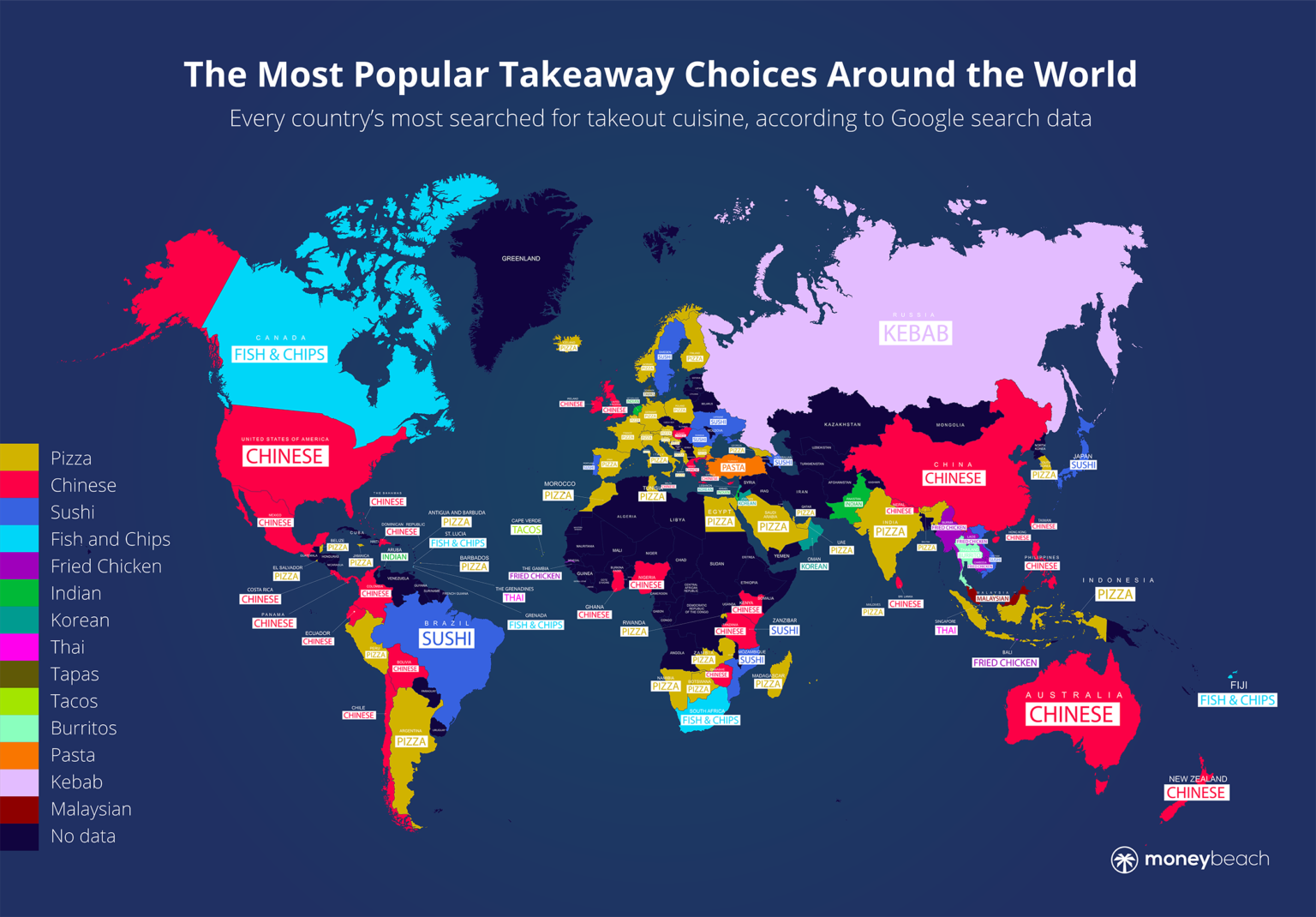 'Queen's Gambit' Hotel Room
Jumping on the back of the popularity surrounding Netflix series 'The Queen's Gambit', the 21c Museum Hotel in Lexington (Kentucky) redecorated one of their rooms to mirror the eclectic 1960s style seen in the show. The listing coupled with the impressive images meant that fans could actually book and stay – and the campaign got plenty of attention online.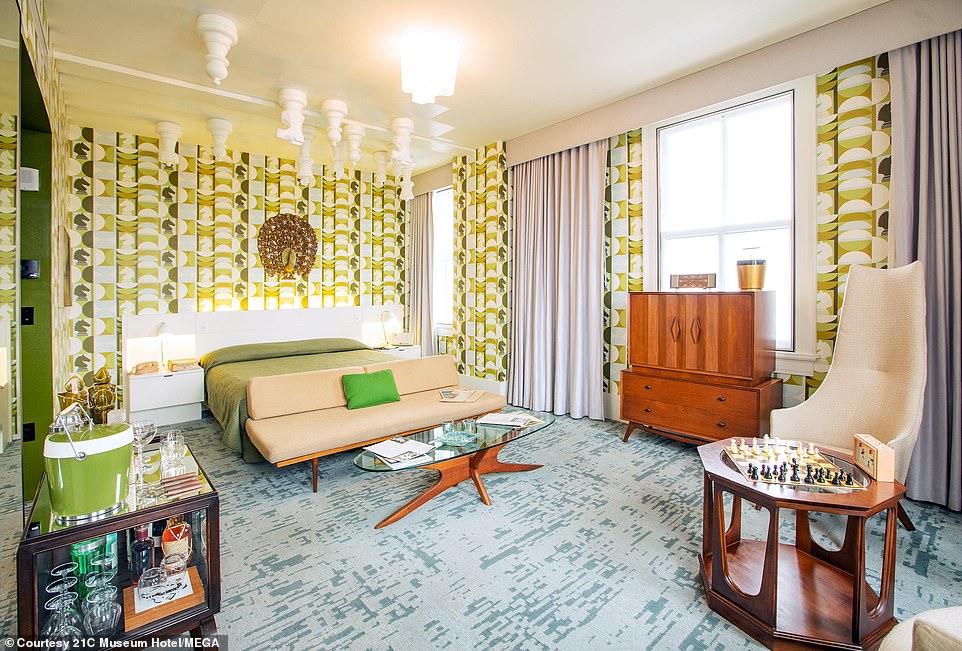 Survey Reveals Tea Making Habits of Brits
Proof that a simple survey can generate grabbing headlines. Tic Watches conducted a survey which revealed that only 2% of British people were making tea 'the right way', after jumping on a trend spotted on Tik Tok. The research got coverage in the likes of LADBible, local press and news sites across the web.
Is A Digital PR Campaign Right for Me?
Digital PR can work for any brand so long as it is well researched and planned. No matter the size of your company, or what your business does, there are ways to make Digital PR work for you. If your content is interesting enough, and pitched effectively to the relevant people and the right times, it will have a good chance at success. A few things to know if you are interested in running a Digital PR campaign;
Your website will need to be well optimised so you can drive traffic and links to it
It's not all about big ideas; sometimes the simplest campaigns are the most effective
You don't need strong connections; while relationships with journalists are highly beneficial, a strong pitch and great content will speak for itself
Don't limit yourself – this is your chance to explore wider themes and topics that relate to your industry; branded and salesy content won't work here
Digital PR campaigns can often require time, planning and patience but there are still great opportunities to react quickly to news stories – just be prepared to act fast!
If you don't have a 'story' – make one! Find an angle that works for you and your audience, and create content around it
We're seeing so many big brands jumping on the PR bandwagon, and smaller brands making their mark using this strategy, so if you're starting to feel a little left behind, fear not! It's never too late to introduce Digital PR into your marketing strategy.
If you're interested in learning more about how Digital PR can benefit your brand, get in touch with our PR & Communications team. Are you a Digital PR who wants to share your thoughts on the topic? We'd love to hear from you! @NarrativeComms
This post was created on 5th February 2021
Under the category Blog